Reserva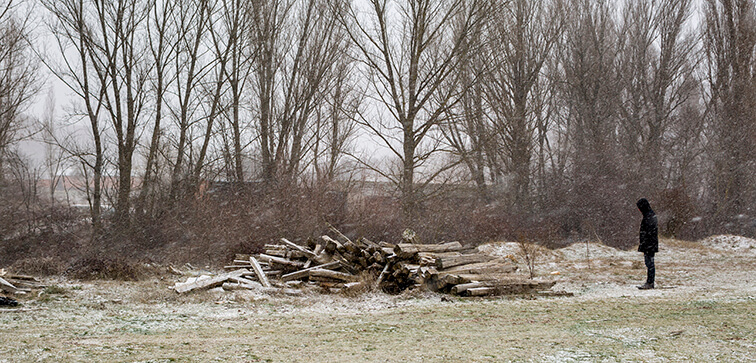 Varieties: Tinta del País and Cabernet Sauvignon.
Vineyard: Old low-yield vineyards of Tinta del País, located in Moradillo de Roa (Burgos), in the heart of the Páramo de Corcos at more than 900 meters above sea level. Tinta del Pais comes also from the Soria vineyards around San Esteban de Gormaz, where they are grown at an altitude of almost 1,000 meters on ferrous clay soils. The Cabernet Sauvignon comes from a younger vineyard, planted in the late 90's in the Fuentemolinos area, also in Burgos.
Harvest: Manual harvest of selected grapes between October 7 and 17.
Winemaking: Fermentation and maceration during 4 weeks in 15,000 kg vats at 28ºC. Malolactic fermentation in new French oak barrels.
Aging: 16 months in new French oak barrels.
Alcohol Content: 14,5% Vol.
Tasting notes
Colour: Black cherry colour with deep violet edge.
Nose: Aroma is complex and attractive, it reminds of black fruits, chocolate and fine French oak wood.
Palate: Fleshy and powerful, with strong personality that comes from Tinta del País. Acidity and tannins are nicely balanced and contribute to its caracter. Aftertaste is long and persistent.