Viñedos de Altura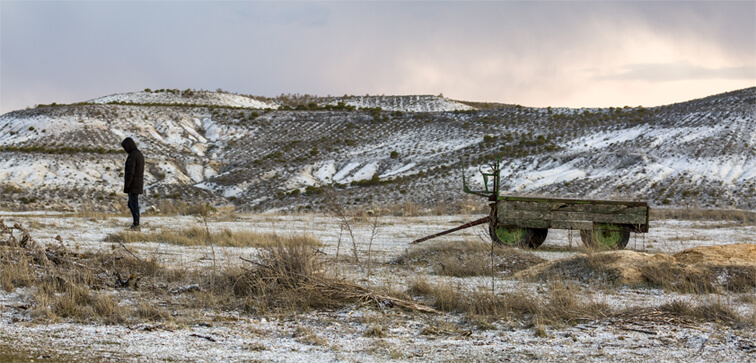 Varieties: Mostly Tinta Fina, although there is also the odd vines of other varieties such as Albillo Mayor and Garnacha Tinta
Vineyard: Extreme vineyards in Soria, between the towns of Alcubilla and Villálvaro, with a great winemaking tradition. These plots are situated at an altitude of more than 950 meters near the headwaters of the Duero, adjacent to Urbión, a mountain that has a significant impact on the local climate. Planted on sandy soils and fine gravel that rest on ferrous clay, they are old low-yielding vines, surrounded by wooded areas full of
Harvest: Manual night-time harvest from September 29 to October 18.
Winemaking: Fermentation and gentle maceration in 15,000 kg vats at 18º C for two weeks. Malolactic fermentation in stainless steel tanks.
Aging: 12 months in oak containers of different sizes, from 225-liter barrels to 600-liter "bocoyes" and large-capacity vats.
Alcohol Content: 15% Vol.
Tasting notes
Colour: Very vivid cherry red with purple undertones and superb depth.
Nose: Very fresh and complex nose, with fruity notes and hints of spice in the background.
Palate: Very pleasant, with a velvety, ripe tannin. Acidity integrates with the density creating a perfect balance. In the aftertaste the freshness of the fruit reappears.