Suprema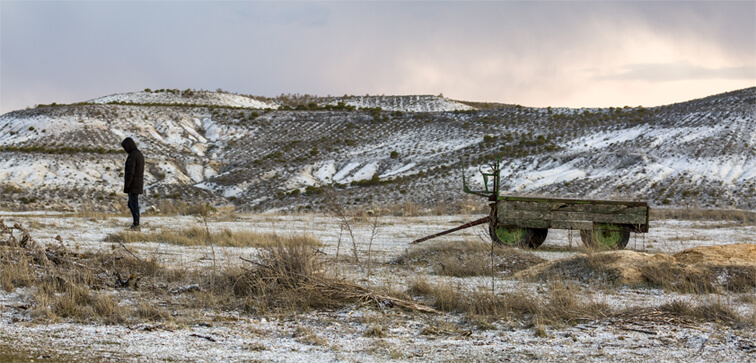 Varieties: Tinta del País.
Vineyard: Two old low-yield vineyards, with more than 80 years, located in the plateau of Moradillo de Roa, with an altitude of 940 metres above sea level. Sandy loam soils with pebbles on the surface and layers of clay deep down.
Harvest: Manual harvest of selected grapes on October 13.
Winemaking: Static maceration during 14 days in 9,000 kg vats. Fermentation with native yeast. Malolactic fermentation in new French and Eastern European oak barrels.
Aging: 18 months in new French and Eastern European oak barrels.
Alcohol Content: 14,8% Vol
Tasting notes
Colour: Violet color of an intense depth, almost opaque.
Nose: Highly ripe aromas stand out, notes of licorice and compote, black fruits, plum, dried apricots, as well as smoky touches, coffee and cocoa.
Palate: A thread of acidity runs through the mouth, demonstrating that it is a mature but very lively wine, full of complexity and nuances. It is very enveloping, with very polished tannins, not edgy, a cult wine.